Rwanda Car Rental strives to offer the best car rental in Rwanda putting all your car rental needs in mind, Our impressive Car hire fleet of the best Car selection in Rwanda will make you smile, be it a luxury car hire in Rwanda with all the latest technology or a compact economy car hire in Rwanda with ideal gas mileage and Chauffeur / driver guides.
Looking for Car hire Rwanda and Self Drive Car rentals or Self drive car rental in Uganda?, Rwanda Car Rental has it all!  We offer the cheapest, reliable, easy self drive car rental and chauffeur driven car hire service in Rwanda. Our Rental cars can be picked up at the Kigali airport or Entebbe Airport, Kampala, Jinja and we can drop off your car rental  at nearly all town locations in Rwanda and Uganda.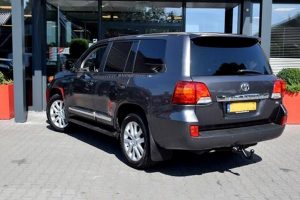 We have a good Car rental fleet of vehicles that are well maintained. Whether it's saloon cars for Self Drive, Chauffeur guided mini bus, minivans or 4 wheel drives and safari cars customized for safaris, we have a solution for every occasion and every Car rental budget budget.
Toyota Rav4 $50/day; Available for hire on both Self drive Rwanda, and chauffeur hire, Full time 4×4 and seats 4pax max with luggage space. Discounts on Long term Car rental in Rwanda.
Land Cruiser V8 $120/day The Toyota Land Cruiser V8 is a tough Utilitarian vehicle with a tough 4×4 and high ground clearance. Ultimate Luxury, Sits 4 pax to max with enough luggage space. Available for self drive and chauffer driven car rental in Rwanda.
Costa Bus $200/day; The Toyota Costa bus is available and suitable for chauffeur Car Rental basis and does group tours, Features AC, seats over 30 pax comfortably, great interior and with enough luggage space.
Prado Land Cruiser $100/day; The Toyota Land cruiser is a comfortable 4×4 with a pop-up roof, available for self drive Rwanda and can handle rough terrains. Loads  5 pax featuring great interior and enough luggage space.